Vi har tatt en prat med "norske" Terrence Oglesby, mannen som har vært nærmest NBA med norsk blod siden Torgeir Bryn i 1989 (les hele saken om Torgeir her).
Oglesby ble født 12. mars 1988 på Kongsberg. Han gikk på Bradley Central High School, før han valgte Clemson College i årene etter, blant annet sammen med Trevor Booker, som har spilt for fem NBA-klubber og fått totalt 532 NBA-kamper. Der gikk Oglesby fra 2007-2009, før han ikke ble draftet til NBA i juni 2009. Fra 2009 til 2017 spilte han profesjonelt i Ukraina, Sverige, Spania, Georgia og USA (G-League, det nærmeste man kan komme NBA). Han la opp i 2017, men er fortsatt tilknyttet basketballen.
We have talked with the "norwegian" Terrence Oglesby, the guy who's been the closest to the NBA since Torgeir Bryn in 1989 (read the article about Bryn by clicking here).
Som alltid settes bidrag til hjemmesiden stor pris på ved vipps til 90280763!
What is your connection to Norway?
– I'm a Norwegian citizen through my mother's side of the family and was born in
Kongsberg. My grandfather, Oddvar Rønnestad, was a fixture in the downhill skiing
world and also helped start many different projects there. My mother now resides
back in Kongsberg for a good majority of the year as she only returns to the United
States to visit and to work. I usually make it back to Norway once a year to visit and
to check in on old friends.
How was it to play in college?
– College was a great experience in the US and I enjoyed it so much I returned to be
on the coaching staff. I had a great opportunity to play in the best league in the
world for amateurs, the ACC. During my time playing I had the opportunity to play
on some great teams with guys who have now played professionally for a long time.
KC Rivers, formally of Real Madrid and Panathinaikos was also a good player during
my time there as well as Trevor Booker of the NBA. It was a good team my
sophomore year as KC led us in scoring with Trevor second on the team and me third
at around 14 points per game. We got to play some serious competition there with
North Carolina, Duke, Maryland, Virginia, and Florida State, so every game was a
serious challenge. Probably the best player I played against during my younger days
was a healthy Derrick Rose. His level of explosion was something that I had never
seen before.
Best players you played against?
– Like I said, Derrick Rose has to be pretty high on the list. During high school I played
against Blake Griffin, Eric Gordon, Michael Beasley, and Kevin Durant. During college
without question the most efficient player I played against was Tyler Hansbrough of
North Carolina. He did such an unbelievable job of getting to the free throw line
every game, I'm surprised he didn't score 10,000 points in college.
How was it to play professional?
– This was a different experience. I played on some great teams with some really
great people and learned more than I ever thought I would be traveling the world.
I've played in Italy, Spain, Ukraine, Sweden, France, Georgia, and the D League, now
known as the "G" league. I gained one thing more than anything else during my
time abroad and that was perspective.
I didn't realize how fortunate I was to come
from a place like Norway and the United States. When I played in Ukraine, we took
14-hour bus trips to play in another city, play the game, then get right back on the
bus to go home. It was crazy. I didn't realize how other people lived in other more
"poverty stricken" cultures as well and it made me appreciate things even more.
When it came to practice and playing, the game is just much different, and it took
me some time to adjust, but after I did all went well as I was fortunate enough to
play 8 seasons. I enjoyed my time and met my wife while playing abroad so I'm a
pretty happy guy.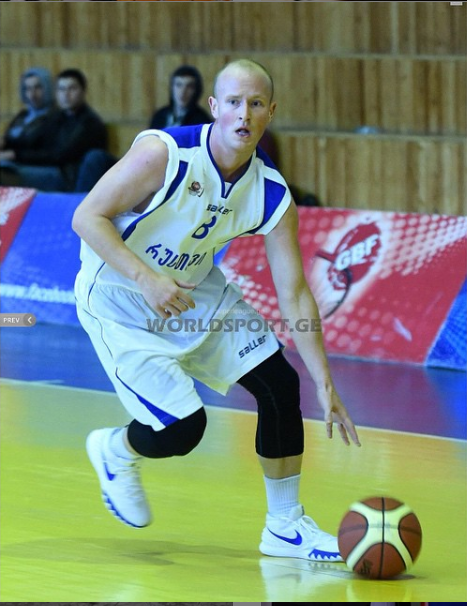 Was it tough not to get drafted?
– Yes. I had played well enough in college that there was a slim chance that I could be
taken in the second round had I stayed all four years. My goal was to come to
Europe and learn to play the point guard position and then return to the states to
get a shot at the late first round. I obviously had the wrong idea about how this
would work. I got bad advice to leave school from multiple agents and did so on a
whim. Looking back, my basketball career did not go as well as I wish it would have,
but I have been fortunate enough to land on my feet in my second profession.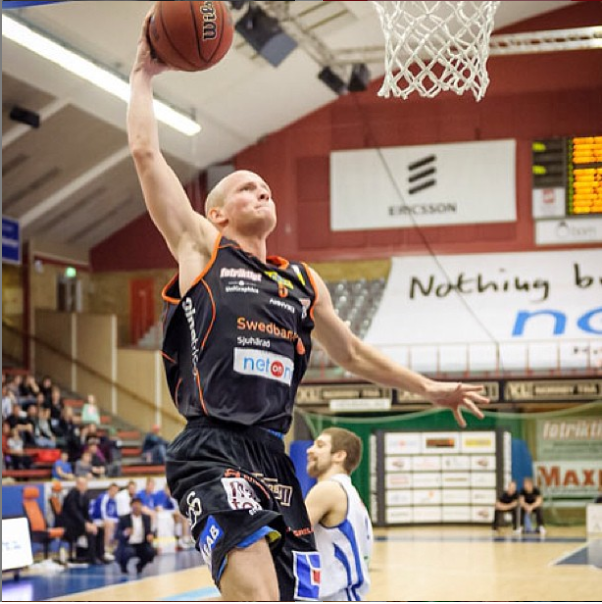 How was the D-League?

– My "G" League experience was eye opening to say the least. I was able to find out a different part of professional basketball. The goals were different than what they would be else where and that was ok. The main thing was to get players and coaches experience to move on to the NBA, not necessarily to win. I love to win and those things made it difficult for me to adapt. However, I did meet some very nice people during my time with the Iowa Energy and continue to have those relationships to this day.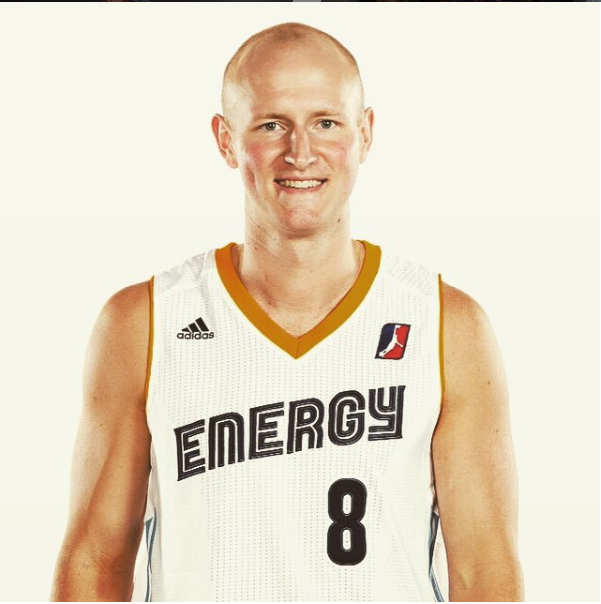 Why did you never played in Norway?
– There was never any money and Kongsberg didn't have the budget until recently.
There were some discussions to return to Kongsberg, but ultimately it was not
enough money for me to return with two young children and a good career start
here in the United States. I love Norway and spend time with the U20's in Romania
some years back, but the stars never aligned for that to happen. I made some great
friends that I still talk with to this day Niko Skouen, Nico Ostbye, and a few others I
keep in contact with consistently. I really enjoyed my time with all of those guys and
to this day, Mathias Eckhoff is the best coach I ever played for.
What goods followed with playing D1?
– We are very fortunate here at Clemson. Every game we travel to is on a private
plane and every meal is taken care of. We just returned from a tournament in the
Cayman Islands where my family was allowed to go. Our players get treated as well
as anyone in the world gets treated. Before practice, food is prepared and after
practice we cater in meals that they can eat immediately and take food home as
well. There are definitely different levels to how teams get treated. Our players are
strapped up to measure heart rates, performance output, and get their diets tailored
to how they perform. On top of that, there are academic tutors that they have to
help them with class, and apartments on campus that even has a pool. Pretty
amazing the amount of attention our guys get.
What are you doing now?
– I'm now coaching at the college level. I am back at Clemson as a Graduate Assistant
and will do so for the next two years, barring something crazy happening. I enjoy
helping young people achieve their goals and hopefully avoid some of the things I
did wrong when I was a bit younger. I know everyone says that they've "been there
and done that", but I actually did do everything involving professional basketball
that one can do except for make the NBA so I know young people will take my
advice if that is their ultimate goal. I also enjoy the part of coaching where it is no
longer about you as a player. I want all the focus to be on how well the team is
doing, and not live through them but help them achieve.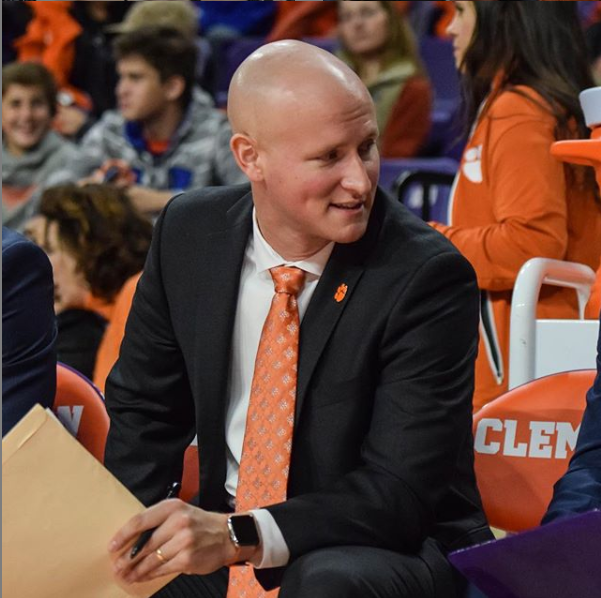 Vi tok en prat med coach Mathias Eckhoff for å høre hvordan det var å coache Terrence (fra kommentaren om at Terrence syntes Mathias er den beste coachen han har hatt):
– Garantert noen som syntes jeg er brødgjøk som trener også. Alle trenere er gull for noen og søppel for andre. Han kunne sikkert nevnt navn som vi ikke kjenner til men det kommer jo ikke så godt over i en norsk pressesak
 .
– Terrence var en rå skytter som kunne skyte deg inn og ut av kamper. Det er ikke uten utfordringer da det fort blir til at slike spillere tar på seg litt vel mye ansvar på den ene siden av banen og kanskje ikke prioriterer den andre siden. Men Terrence var en fin fyr med ekstremferdigheter som har prestert på veldig høyt nivå.
We spoke with Mathias Eckhoff, the coach Terrence praises in the article.
– I can guarantee that some people also think I am stupid as a coach as well. All coaches are good for some and bad for some. I guess he could mention other names as well, people we don't know, but that wouldn't look good in a norwegian article!
– Terrence was an awesome shooter that could shoot you into games and out of matches. Terrence was a great guy with extreme skills, and he has performed on a very high level.
Niko Skouen, som nå spiller i Handlova i Slovakia, har følgende å si om Terrence:
Terrence is one of my favorite teammates I had in the men's national team. He had the American aggressive attitude where he got the swagger that makes you believe he can take over the game any time. And of course he was as good shooters from deep as any. I looked up to him early and now he is a great coach. We are still close and he visited me at Pepperdine as well as we met each other in the NBA Summer League this past summer.