We will do this article in english, so everyone can understand! After a couple of articles about BLNO (Power Rankings for the BLNO Herrer, as well as ranking the 10 best male players and 11 best female players), we want everyone to know the imports a little better. Did you know for example that Evan Harris went to Harvard and played with Jeremy Lin? Or that Nikola Kuga has played in 25 countries in five continents? Enjoy the reading!
As we've written earlier – we would hughly appriciate some contribution to our site to keep the virus away and to continue to write articles on the website. You can send money on Vipps to 90280763 or bank account 1204.48.1474. We greatly appriciate all the contribution so far!
We asked all the import players in Norway the following questions:
Can you tell us a little bit about your carreer – where have you played before, why Norway and how has the welcome in your city been? We also asked about their favourite NBA-club, NBA-player and the best players they have played against. Enjoy!
Petar Kutlesic, Serbia – Kongsberg Miners
I have played at Azusa Pacific University earlies, which is a NCAA Div II school. I came to Norway because I really liked the organization and people from Miners seemed like they have a interesting vision about the team. Its been really nice so far, I like Norway and I am enjoying my life!
The best player I've played against is Nikola Jokic (now Denver Nuggets). We played against eachother at U18-level in Serbia. He was really good at that time as well.
My favorite NBA-team: San Antonio Spurs, favorite player: LeBron James.
Milovan Savic, Montenegro – Gimle
I start playing in Montenegro, then in Serbia, then two seasons in Slovakia, then two seasons in Bulgaria, last year again in Montenegro and this year Norway. I chose Norway and BLNO because I was sick and tired of fake promises from clubs, managers all around Europe, so I decided to come here.
I heard that you guys want to develop basketball and put it on higher level so I thought it is a nice opportunity for me, to put pleasure and business together, to help both me and league. The country is beautiful, so for now it is a win win situation.
The welcome I got here in Bergen was perfect. I couldn't ask for better one! My favorite club is Crvena Zvezda and my two favorite players: Luis Scola and Kevin Garnett.
Tony Luka Tolovae, New Zealand – Gimle
I'm 26 years old. I have lived in Australia for 10 years and I've played in the Australian NBL and in New Zealand. I have played for Sydney Kings and Illawarra Hawks in Australia, and for the Canterbury Rams and the Hawkesbay Hawks in New Zealand.
I really wanted to come play over in Europe before my career died down. Norway seemed like a great place to start out. I've always heard it was a beautiful place aswell, so I were happy to come here when I got an offer to play for Gimle. The welcome has been great and we've started the season off awesome so I'm happy with that.
The best player I've played with is probably Thon Maker from Milwaukee Bucks. We were on the same AAU team (he was 13 years old, I were 18. His foster das was our coach, and he trained with us everyday until he moved to USA). I also played with Kirk Penney (six NBA games with Heat and Clippers) when we played together at the Illawara Hawks in 2016/17.
My favourite team is Chicago Bulls and Manu Ginobili is my favourite player.
Juan Ferrales, USA – Kongsberg Miners
I'm Cuban American born and raised in Miami, Fl. I've played at many levels of basketball Juco, NCAA 1 and 2 and prep school with many different coaches. I'm 27 and this is my third season in Norway. Played in three different colleges and Ireland before coming to Norway.
I came here as a place to continue my career and was given the opportunity to try out for the team thru a connect I had with the club. I've played with NBA guys like Tim Hardaway Jr .and Brandon Knight. I played with them and against them when I was younger, against Tim H in junior high school, with Brandon Knight on our club team and against him in high school. I've played against Brandon K many times!
I also played with Kenny Boynton Jr., who's a pro now in China. Favorite player of all time is Steve Nash.
Max Richardson, England – Kongsberg Miners
Before playing in the BLNO I played in England played for Loughborough Student Riders and Leicester Riders. Choose to join Kongsberg because we played them a few times in a preseason games and they had some pretty amazing fans and good organisation.
It's been amazing playing in a new league and meeting new team mates and opponents.
My favourite NBA team is Indiana Pacers and favourite player is Giannis Antetokounmpo. The best player I've played with is Luke Nelson, who plays for Herbalife Gran Canaria now.
Cam Gregory, USA – Tromsø Storm
Before this season I played in Division 1 College Loyola University Maryland. I chose the BLNO because that was the best option available to me after college. The best players i have played with have probably been Josh Hart (Los Angeles Lakers, we played together at Team Takeover from we were 15 until 17), Melo Trimble and Dre Walker.
I've played with a bunch of other great players too. Those are probably best scorers. Favorite player playing right now is maybe Dwyane Wade and the Miami Heat. But my favorite player of all time is either Pistol Pete Maravich or Dr. J Julius Erving!
Stephen Mayes, USA – Tromsø Storm
I have been in Norway since June (in Tromsø since August) and I have received an incredible welcome. My wife is Norwegian and after living together for two years in New York its my turn to experience her county and culture. In many ways life here isn't much different than in the US. But in some ways is it quite different. I am really enjoying those differences so far! This is a great place to live.
I did not move to Norway to play basketball. My wife and I work as Pastors with Frelsesarmeen. When we learned we would be moving to Tromsø last January I discovered the Tromso storm via the internet and immediately had in interest in connecting with the team. I hoped at first to just practice and get to know some guys my age in town. I didn't not anticipate playing at all. I had never heard of BLNO (nor any other European leagues really).
The best players I have ever played with would probably be Ben Falkenberg. I Played in the lower divisions of college basketball in the US and he is probably the greatest scorer in that levels history. In high school I played against Justin Doellman who still plays in the European leagues. He is probably the greatest I played against.
My favorite NBA team is Dallas Mavericks. Favorite player Dirk.
Austin Mofunanya, USA – Ammerud
I played college basketball for Pace University at Div II, and the last season I played for ICOM UDEA Algeciras 
in Spain EBA (fourth level in Spain). I chose BLNO because it was a top league , a first division and I saw a team here that played in the EuroCup (Miners), so it's good for my resume If I play well in this league. 
My welcome in Norway has been beautiful. 
I love it, people are very friendly. 
This is only my second year overseas so I would say the best players I played with would be my teammates from last year. Michael Murray went from my team in Spain EBA to first division in Portugal. 
My favorite NBA player is James Harden 
and my favorite team is the New York Knicks. 
Plaisir Mukoko, Sverige – Ammerud
I've played at Eco Orebro in Sweden, in Basketligan, which is the highest level in Sweden. I've played for Ammerud for three seasons – 2014/15, 2017/18 and 2018/19.
I always feel like the king of the court . Norway has been great for me.
Samuel Diomande (Ammerud) is the best player I played with in Norway. Kobe bryant is my all time favourite player.
Tylor Wimbish, USA – Nidaros Jets
I played at University of Missouri-St. Louis at NCAA Div 2 at college. After that, I started my pro career in Cartagena in Spain and last year I played in Girona in Spain (both at level four, EBA Spain). I decided to come to the BLNO because I was offered a great opportunity to continue playing basketball and I was also interested in seeing another country.
My welcome here in Norway has been great! I have really good teammates and coaches that helped me get adjusted here and made me feel welcome. My favorite NBA team is the Chicago Bulls and my favorite NBA player is Kawhi Leonard.
Best player I've played with is Alan Williams, we played together at High School. He played for the Phoenix Suns and now plays for the Brooklyn Nets G League team.
Stefan Zivkovic, Sverige – Nidaros Jets
Stats: 12,6 poeng, 3,3 returer, 5,8 assists, 53 % fra gulvet, 32 minutter per kamp
I'm 25 years old and I play the point guard. Before I came to Norway I played at the first and second level in Sweden (Jämtland, Helsingborg and Luleå), the first level in Serbia (KK Konstantin) and the third level in Italy (Palecanestro Sarno). The reason I chose to play in Norway and for the Jets is because I got offered a job in Norway plus my family lives pretty close and I get a chance to play the game I love and combine it all!
I played against a guy that played in the Serbian national team in Macabi and Detroit Pistons, his name is Ratko Varda a 218cm centre that can play as a guard and a real big his amazing.
I follow the Euroleague, and my favourite player of all time is Drazen Petrovic. Right now it is Luka Doncic! My favourite team is Partizan Belgrade.
Scotty Hendricks, USA – Asker Aliens
I'm from Radford, Virginia. I attended and graduated from King University (NCAA Div II). After college I signed my first professional contract in England. I played in Div. 1 of England for Tees Valley Mohawks. After my first season I played in the top league in NBL of Canada for the Orangeville A's. After Canada I returned to England where I had a very successful year last season with Reading Rockets. After England last year, after being three point leader of the year and being named to the All England team via Eurobasket, I had many inquiries that for whatever reason fell through.
I was contacted by Asker Aliens and I felt really welcome here, I liked the proposal of having a young and brand new team that wanted to return back to winning ways. Asker Aliens has a great group of young players who are all eager to learn and get better. It's made me coming into the nucleus and contributing easy because of how hard these guys compete. I believe the BLNO is a league in which deserves more respect than it sometimes gets. Having teams such as Kongsberg, Bærum, Frøya and Tromsø with decorated imports makes it a solid league in which you have to compete night in and night out! I liked the challenge coming in after the season started and making an immediate impact to help a team! The Asker Alien Family made it an easy choice based on how family oriented feel I received and agreements to our terms!
Best players I have played with: Rahlir Hollis-Jefferson, Justin Moss and Rick Bodiford. These guys showed me not only what a professional truly was, but they were some of the best players to ever play in the NBL of Canada. Rahlir who had a stint in the G League is now with Kataja BC of the Korisliiga (Finland). Justin Moss now is in the French Nationale Masculine 1 league and last but not least Rick Bodiford is a veteran player in NBL of Canada and had a great season as well in LNBP last year.
Favorite NBA team is LA Lakers, I'm a huge Kobe Bryant fan, I believe he is the greatest to ever play! My favorite players right now would probably be Isaiah Thomas, Bradley Beal and Demar Derozen.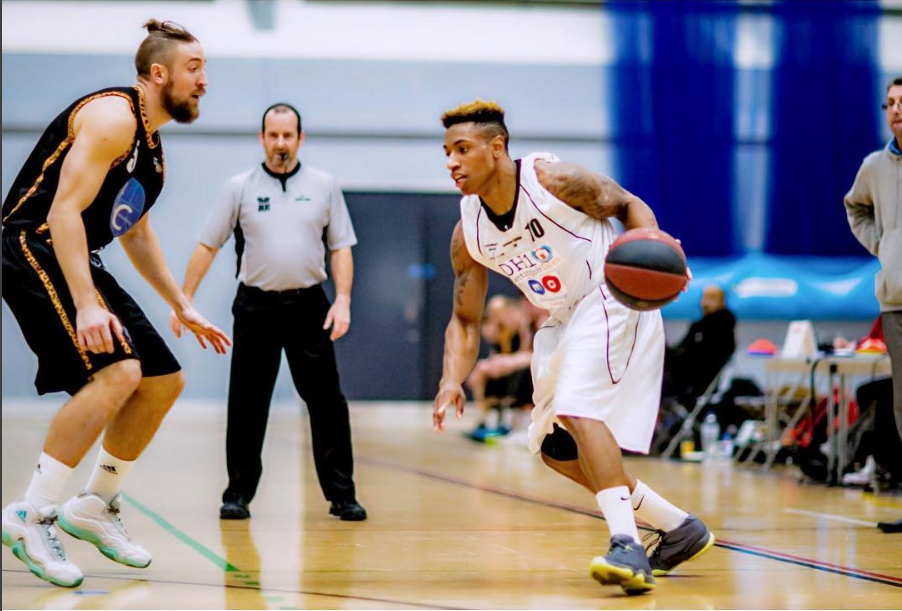 Mike Zeno, USA – Bærum
Before Bærum, I played at the University of New Orleans (DIV I). I chose BLNO because i thought it would be a great fit to start my career off and everything I heard about the league sounded good. I talked to the coach and a former player and it was a good vibe i caught from the conversations, so i felt welcomed. Also: I will be able to expand my game and learn a lot from the coaches and players.
Norway has been awesome – the people are great, the city is great, i have no complaints besides the coldness! The best players I've played with is E'torrion Wilridge and Jjuan Hadnot. I've played against many good players tho, many NBA players. Justin Jackson (Kings), Justice Winslow (Heat), Grayson Allen (Jazz), Yogi Ferrell (Kings), and more.
I don't have a favorite NBA-team, but my favorite players are Michael Jordan, Kevin Durant and Paul George.
Ognjen Nisavic, Serbia – Frøya
I grew up in a small town in Serbia called Jagodina, where I played through the youth teams, and was captain of the first team in Serbian top league for 2 years. At that time, I also played for Serbian u16 and u18 national team. I started playing basketball because of my uncle who was one of the best point guards in Yugoslavia, played for Red Star among others and a lot of international teams.
I played pro since 16 years old for a lot of teams in top division Serbia, Montenegro, Bosnia, Hungary before coming to Norway. Last year was my first one here, playing for Fyllingen.
There is a lot of cultural differences for me but I have made a lot of friends in Norway in the last one and a half year. They have done so much to help me with everything, especially my Norwegian brother Arne Ingebrigtsen
I have played with or against a lot of guys who ended up playing Euroleague or NBA like Milos Teodosic, Nemanja Bjelica, Boban Marjanovic, Adam Hanga, Stefan Jovic, Marko Guduric. I played against them while they played in Serbian league. It was around 10 years ago. In Norway it was fun last year going against Niko Skouen in the playoff series and against Ebou and Hubbs this year…I prefer Euroleague and don't watch much of the NBA. It is really hard to choose one from so much talent but LeBron is from another planet.
Austin Williams, USA – Frøya
I've played four years at Drexel University (NCAA Div I). The last season, I averaged 29,6 minutes, 8,5 rebounds, 9,4 points and 3,0 blocks per game. That was the best number in my conference and eight overall for NCAA Div 1.
My welcome here has been great. There's a lot of good scenery around Bergen I have enjoyed seeing.
Best player I have played with will probably be Damion Lee who is currently playing for the Golden State Warriors. And I don't really have a favorite player, I just enjoy all basketball. 
This is what coach Darko Mihajlovic said:
"I'm glad to welcome Austin to our team. He is a teamplayer and will provide us great defensive support with his shotblocking. He has a great timing, that can't be learned. Offensively he is going to give us real inside presence and he has even more offensive potential that we want unveil during the season. With his humble personality, he is going to be a great fit to our team".
Junior Lomomba, USA – Frøya
My welcome in Norway has been great. People here are nice and the scenery is great. On days off I get to explore the city and enjoy the view.
-This is my second year as a pro. I played last year in Cyprus in a pretty competitive league also. In my collegiate years I have played at Providence college (Big East Conference) and I did my last year at Western Kentucky University (Conference USA). Two great programs with a rich and winning culture.
– Throughout my career (high school, international, collegiate) I have had the chance to play with a lot of great players. (Canadian National team: Tristan Thompson, Andrew Wiggins, Anthony Bennett, Kevin Pangos, and the list goes on… Same thing playing in college the Big East (every night you played against a projected pro). However, the best player I have played with is one of my close friends Kris Dunn.
-I do not have a favorite NBA team. I'm just a fan of good.competitive basketball. However, Lebron James and the Lakers are an exciting group to watch develop throughout the season.
Edmunds Gabrans, Latvia – Frøya
I have played 13 seasons professional. 10 in Latvia for different clubs, 1 in Poland and 2 seasons in Ukraine (all of the seasons at the highest level). I moved to Bergen after my professional basketball career in those countries. From 2010, I have played in Frøya.
Was MVP in BLNO first season here. Was very welcome in Frøya and still feel that way. Played with many professionals, and against some players who was, is in NBA too. I played against Patrick Beverley (Clippers) in Ukraine and Darius Songaila. (500 NBA games for Sacramento, Chicago, Washington, New Orleans and Philadelphia)….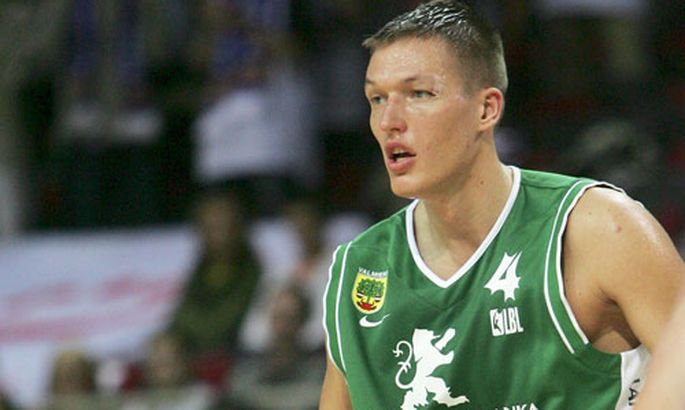 Evan Harris, USA – Fyllingen
I'm 32, from Los Angeles, California. Graduated in 2009 from Harvard University (Division 1) with a degree in Psychology. As a pro I have played in Germany Pro A for 4 years, France NM1 for half of a season — top league Slovakia for the other half. Top league Portugal for 1 year, and top league Japan for a year.
I chose BLNO because I had never played in any of the Scandinavian countries and got to play here after taking a year off after being in Japan. So far the welcome has been great. I played last year in Trondheim and this season in Bergen and have gotten to meet great people in both places. Basketball is a growing sport here but people are very passionate about it and everyone in the club has been very welcoming to myself and my wife.
The best player I played with in college was Jeremy Lin. We played together for 3 years. The past 9 summers as a professional I have had the opportunity to work out and train at Impact Basketball with countless NBA players ranging from Kevin Garnett and Chauncey Billups to Demarcus Cousins and Kyle Lowry. My favorite NBA team is the Lakers, and I don't really have a favorite players, just enjoy watching good basketball.
Marius Sumskis, Litauen – Fyllingen
I have lived seven years in Bergen. When I came to Norway, I played for Gimle a half season. After that I played in the first division for Bjorøy, Bergen basket and Fyllingen. I helped Fyllingen from 1.division to BLNO. Since then I have been a part of the club.
Before I came to Norway, I played six years in Lithaunaian first divisjon, and one year in Spanish third division.
I have played with many good players who has played in big clubs in Europe now. Ine of the best guys I´ve played with is Donatas Motiejunas (D-Mo), we played together in the student All-Star game a couple of years ago. I have known Donatas for a long time and we practice together in the summer times. We are from the same basketball school!
My favourite NBA team is San Antonio Spurs, player is Luka Doncic.
Vilius Sumskis, Litauen – Fyllingen
I have played in a lot of different leagues and countries: BC Zalgiris 2nd team (2002-04, Lithuanian 2nd division Champion) From 2004-2005, I played in Baku Gala (Azerbajdsjan top division ). I also became a Azerbaijan champion and our team competed in Euro Challenge cup. Then, I played two years for Stockholm 08 Human Rights in the Swedish top divisjon. The last ten years, I've played for Kauno Aisciai in Lithuanian top divisjon, London Leopards in english 2nd divison, Itzeheo Eagles in german 4th division, Sakiu Zanavykas in Lithuanian 2nd division, BC Taurage in Lithuanian 3rd division, BC Rasai in Lituanian 2nd division and now Fyllingen.
I played with a lot good players who still plays at the highest level basketball in EuroLeague. One of them is Paulius Jankunas. We played together for Zalgiris second team. My favorite player was Shawn Kemp. Now my favorite basketball person is Sarunas Jasikveicius, who is the coach of Zalgiris. He is best the best young coach in Europe.
I'm very thankful for my cousin Marius Sumskis, that he brought me to Fyllingen team. I also got big respect for Stein Håkon Nes to believe in me. I am very happy that l could play and give some advices for young guys.
Nikola Kuga, Serbia/Croatia – Ammerud
I played in 25 different countries at 5 different continents: Australia, South America, Africa , Asia and of course Europe . It has been a long jorney and I would mention Slovenia, Morroco, Portugal, Lebanon, Dubai, Colombia and Indonesia as some of the countries where I played .
I was in touch with the coach for a decent time and thats how I came here in Norway . I heard so many great things about people and country and thats mine experience very shortly after I arrived as well. My welcome was fantastic and my impression about the country and people are even higher then from what I heard before. Fantastic!
The best player I played with is Ramel Curry, a guy with a long Euroleague experience. In Lebanon I had chance to play against Hassan Whiteside (Heat), which was a fantastic experience. I also played against players like Jeremiah Massey, Reshawn Terry and Michael Taylor.
My favourite NBA team is San Antonio Spurs and Dallas Mavericks, when Dirk Nowitzki was in his prime. Favourite player is definitely Michael Jordan, and right now I like the way how it looks so easy when Kevin Durant play. And of course, I like the players coming from Europe as its great to see how they adapt to much quicker playing style.
Makala Roper, USA – Sandvika
Born and raised in Seattle, WA. Played 4 years at the university of California, Santa Barbara (UCSB) the reason for BLNO, it was my only offer so i took it & coming in i knew this was a young team with little experience so i knew i could bring some good college experience with me and great leadership role to the team.
The people of Norway have welcomed me with open arms and has made this transition very suitable and easy. So I'm really happy that i am here. My favorite NBA team is the OKC Thunder & favorite player is Russell Westbrook.