This article was a success last year, so we are doing it again! It is less imports this season due to the coronavirus, but there are still some in almost every club.
We have asked the same questions as we did in last years article:
Can you tell us a little bit about your carreer – where have you played before, why Norway and how has the welcome in your city been? We also asked about their favourite NBA-club, NBA-player and the best players they have played against. Enjoy!

PS! Some of the players has been here for some years. We will then include the parts from the earlier articles.
As we've written earlier – we would hughly appriciate some contribution to our site to keep the virus away and to continue to write articles on the website. You can send money on Vipps to 90280763 or bank account 1204.48.1474. We greatly appriciate all the contribution so far!
BLNO herrer:
Bærum Basket
Stall: 1 Yannick Anzuluni, 3 Marcus Barnett, 4 Alex Dakin, 5 Gaute Haugen, 6 David Nilssen, 7 Anders Lislevatn Landenget, 8 Benjamin Alknes Cox, 10 Max Dahl Svendsen, 11 Stian Mjøs, 21 Georg Helvik, 22 Sjur Dyb Berg, 44 Vetle Paulsen.
Yannick Anzuluni, Kongo

I was born in the Democratic Republic of Congo but spent my childhood in Belgium and Canada before going to university in the US (four years for Houghton). For next 10 years i have been playing professionally all over the world (Canada, Germany, Finland and Sweden) and then last summer my wife and I decided to move and settle down in Norway which is how i ended up playing in the BLNO this season. Norway has been great so far, everything is as we expected and more and the Bærum basketball club welcomed us with open arms which had has been great and eased up our transition.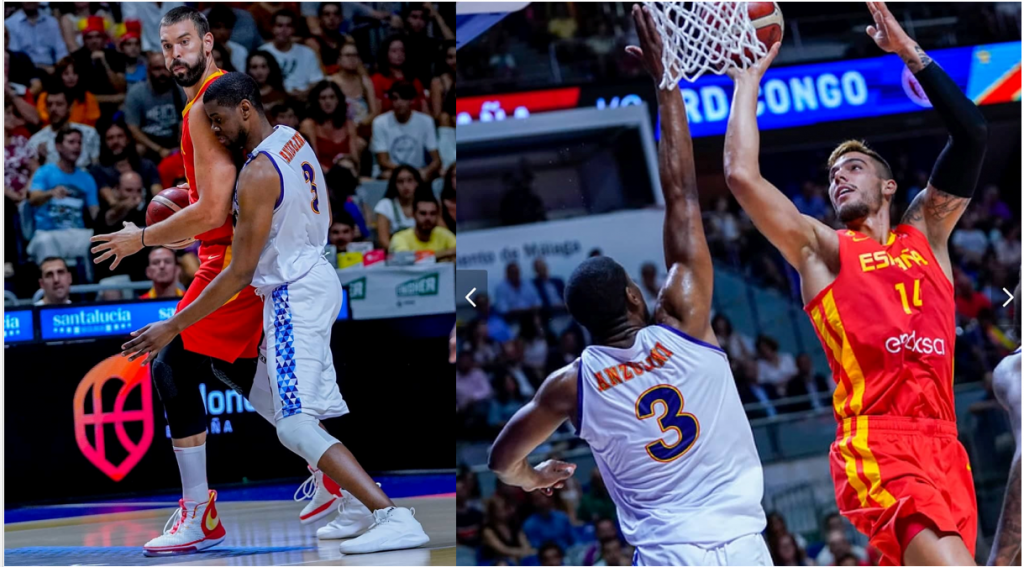 As far as the players i have encountered in my long career, i have played with and against many NBA players throughout the years but playing against the Spain national team in august 2019 with all their NBA and Euroleague players (Ricky Rubio, Willy Hernangomez, Marc Gasol+++) is the best set of talent i have played against in one place (Yannick scored 12 points!!!!). My all time favorite player and team is Larry Bird and the 80's Celtics but growing up i was a big big fan of Kobe Bryant.
Kongsberg Miners
Stall: 0 Valen Tejada, 3 Juan Ferrales, 5 Ognjen Nisavic, 7 Nicolai Østbye, 8 Sondre Skullestad, 11 Oliver Bojang Visnes, 12 Erik Borg, 18 Ionas Garras, 20 Kristian Groth Eggar, 22 Aly Hudgins, 27 Vetle Fjeldstad, 30 Andreas Rief Bråthen, 42 Marin Mornar, 96 Petar Kutlesic.
Ognjen Nisavic, Serbia

I grew up in a small town in Serbia called Jagodina, where I played through the youth teams, and was captain of the first team in Serbian top league for 2 years. At that time, I also played for Serbian u16 and u18 national team. I started playing basketball because of my uncle who was one of the best point guards in Yugoslavia, played for Red Star among others and a lot of international teams.I played pro since 16 years old for a lot of teams in top division Serbia, Montenegro, Bosnia, Hungary before coming to Norway.

There is a lot of cultural differences for me but I have made a lot of friends in Norway in the last one and a half year. They have done so much to help me with everything.

I have played with or against a lot of guys who ended up playing Euroleague or NBA like Milos Teodosic, Nemanja Bjelica, Boban Marjanovic, Adam Hanga, Stefan Jovic, Marko Guduric. I played against them while they played in Serbian league. It was around 10 years ago. In Norway it was fun going against Niko Skouen, Chris Ebou and Robert Hubbs. I prefer Euroleague and don't watch much of the NBA. It is really hard to choose one from so much talent but LeBron is from another planet.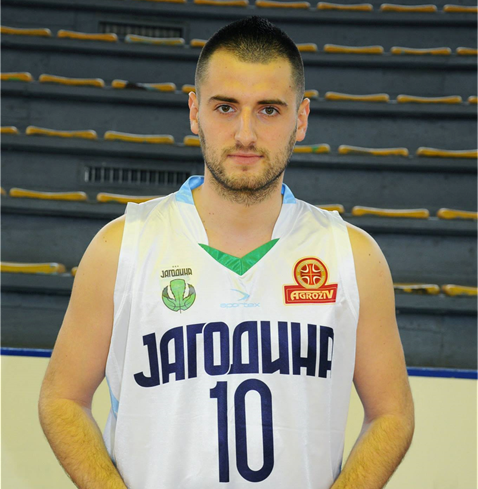 Marin Mornar, Kroatia

I grew up in Zagreb, Croatia, left home at 18 and moved to Detroit where I finished high school and got a scholarship to Loyola Marymount University in Los Angeles. From then I played basketball professionally in Denmark, Sweden, Montenegro, Austria, and Macedonia.

I came to Norway because I liked the Miners organization and the players, so far I love Kongsberg I'm enrolled into university here studying systems engineering. When I was at LMU we often had a bunch of NBA players in our gym during the summer, LA being a popular spot for vacation, and NBA guys are always looking for gyms they can workout or play games in, so during the summer it would be really fun to play against those guys and just feel the level they play on.

Guys that would be there most often while I was at school were DeMar DeRozan, Richard Jefferson, James Harden, Corey Brewer, Kenneth Faried etc, but in my conference in college the two best guys I played against were probably Kevin Pangos and Domantas Sabonis, they both went to Gonzaga. I'm cheering for the Los Angeles Lakers because I really wish LeBron the best of luck, I think he's the best basketball player to ever pick up a basketball, he's going to finish his career being the leading scorer in the history of the nba, 2nd or 3rd in assists and top 20 in rebounds, nobody comes even remotely close to those numbers.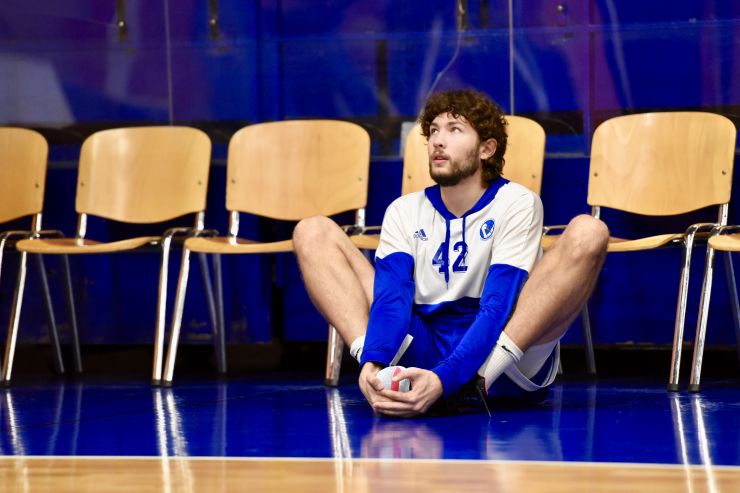 Juan Ferrales, Cuba/USA

I'm Cuban American born and raised in Miami, Fl. I've played at many levels of basketball Juco, NCAA 1 and 2 and prep school with many different coaches. I'm 30 and this is my fifth season in Norway. Played in three different colleges and Ireland before coming to Norway.

I came here as a place to continue my career and was given the opportunity to try out for the team thru a connect I had with the club. I've played with NBA guys like Tim Hardaway Jr .and Brandon Knight. I played with them and against them when I was younger, against Tim H in junior high school, with Brandon Knight on our club team and against him in high school. I've played against Brandon K many times!
Favorite player of all time is Steve Nash.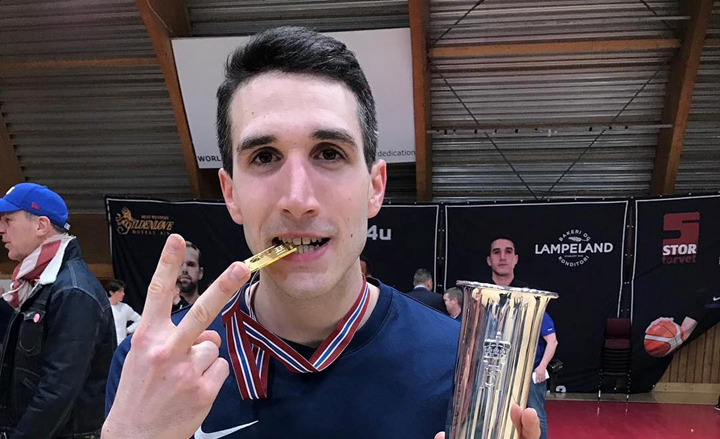 Petar Kutlesic, Serbia

I have played at Azusa Pacific University earlies, which is a NCAA Div II school. I came to Norway because I really liked the organization and people from Miners seemed like they have a interesting vision about the team. Its been really nice, I like Norway and I am enjoying my life!
The best player I've played against is Nikola Jokic (now Denver Nuggets). We played against eachother at U18-level in Serbia. He was really good at that time as well.
My favorite NBA-team: San Antonio Spurs, favorite player: LeBron James.
Fyllingen
Stall: Jasin Akil Al-Musharafawy, Marius Berntsen, Peter Bullock, Boris Cvetkovic, Magne Fivelstad, Jay Harris, Julian Hasti, Shakil Khan, Edvard Aamodt Kristiansen, Bouna Black Ndiaye, Karl Otabor, Christian Mikkelsen Skagen, Vilius Sumskis.

Bouna Black Ndiaye, Norge (not an import, but playing like an import player this season)

Vokst opp i Bergen. Spilte for Hop før jeg byttet til Gimle. De siste årene har jeg spilt i Spania, Frankrike, og Storbritannia. Spilt med og mot mange gode spillere. Listen blir lang. Største navnene er vel Jabari Parker og Langston Galloway. Favorittlaget mitt er LA Lakers, og spiller er Kobe Bryant.

Jeg spiller i BLNO for øyeblikket på grunn av korona, men jeg satser på å komme meg ut igjen før eller siden. Likevel må jeg si at jeg trives med Fyllingen og å spille for min bror Calix.
Vilius Sumskis, Litauen

I have played in a lot of different leagues and countries: BC Zalgiris 2nd team (2002-04, Lithuanian 2nd division Champion) From 2004-2005, I played in Baku Gala (Azerbajdsjan top division ). I also became a Azerbaijan champion and our team competed in Euro Challenge cup. Then, I played two years for Stockholm 08 Human Rights in the Swedish top divisjon. The last ten years, I've played for Kauno Aisciai in Lithuanian top divisjon, London Leopards in english 2nd divison, Itzeheo Eagles in german 4th division, Sakiu Zanavykas in Lithuanian 2nd division, BC Taurage in Lithuanian 3rd division, BC Rasai in Lituanian 2nd division and now Fyllingen.
I played with a lot good players who still plays at the highest level basketball in EuroLeague. One of them is Paulius Jankunas. We played together for Zalgiris second team. My favorite player was Shawn Kemp. Now my favorite basketball person is Sarunas Jasikveicius, who is the coach of Zalgiris. He is best the best young coach in Europe.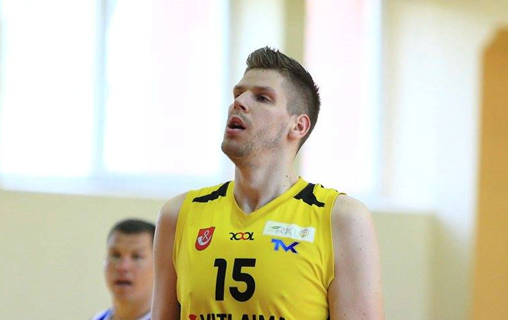 Jay Harris, USA

As you know already I'm Jay Harris. My real name is Jordon but I go Jay because growing up people would always spell my name wrong, so to make it easy I started going by Jay. I chose to spell it out J A Y instead of just the initial J because my grandfather, who also goes by Jay, spells his that way. So that is that.

I'm really just a family first guy who loves basketball. I've been playing since I can remember and it was always a dream of mine to play Pro ball so I am beyond blessed and grateful for the opportunity. I'm from the Chicagoland area and grew up in a city called Aurora which is the second largest city in Illinois next to Chicago. My family is from Chicago and New Orleans so I've always been a fan of Chicago and New Orleans teams across the board in all sports.
My absolute favorite team would be the Chicago Bulls. I do not have a current favorite player but Michael Jordan is the greatest of all time.
Out of college I was drafted by the Raptors 905 which is the Toronto Raptors affiliate in the NBA G League. Before this season and before the pandemic I was able to play in China which was a great experience.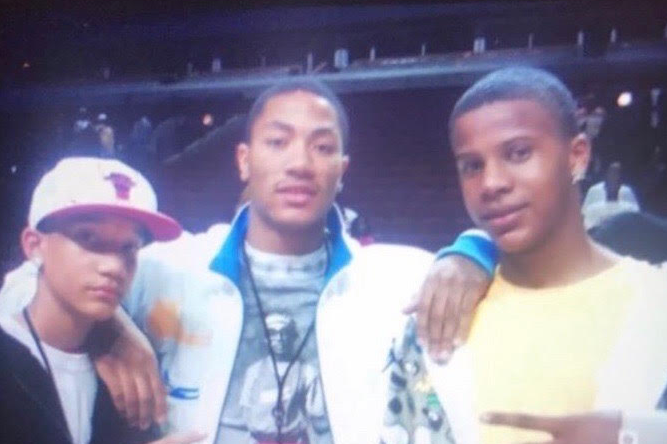 I've played against Montrezl Harrell, James Harden, Brandon Jennings, Nick Young, DeMar DeRozan, Jordan Clarkson, Cuttino Mobley, James Ennis III, Bobby Brown, Markieff and Marcus Morris, Quinn Cook etc.

I've played with Baron Davis, Glen "Big Baby" Davis, Terrence Ross, Andre Drummond, Ryan Broekhoff in college at Valparaiso University, Stanley Johnson, Bruno Cabócalo, Delón Wright, to name a few.

I chose to play in the BLNO because when the opportunity was presented to me, the details of the league sounded like a good fit. A great older player I know by the name of Sean Mason also played in this league. He suggested I take a good look at this opportunity. We played against each other in a league in Chicago and he thought the BLNO would be a good fit for me. Then after speaking with Coach Calix the decision was an easy call. He's a great guy who knows basketball and it would be an honor to play for him.
My favorite teacher growing up, Mrs. Johnson, who was my 5th grade teacher is actually from Norway and she taught us a great deal about the country so playing here is pretty mind blowing. Norway is one of the prettiest countries I've seen so actually getting to play the game I love in such a great country is truly a dream come true.

The welcome was amazing as I expected. Very nice people. I was able to go on a quick tour of the city and I was impressed. I've played with and against a lot of great players that are in the NBA or playing overseas so even naming a top 5 is difficult. I am looking forward to working towards a championship with this well run organization as well as building relationships with the great people from this great country.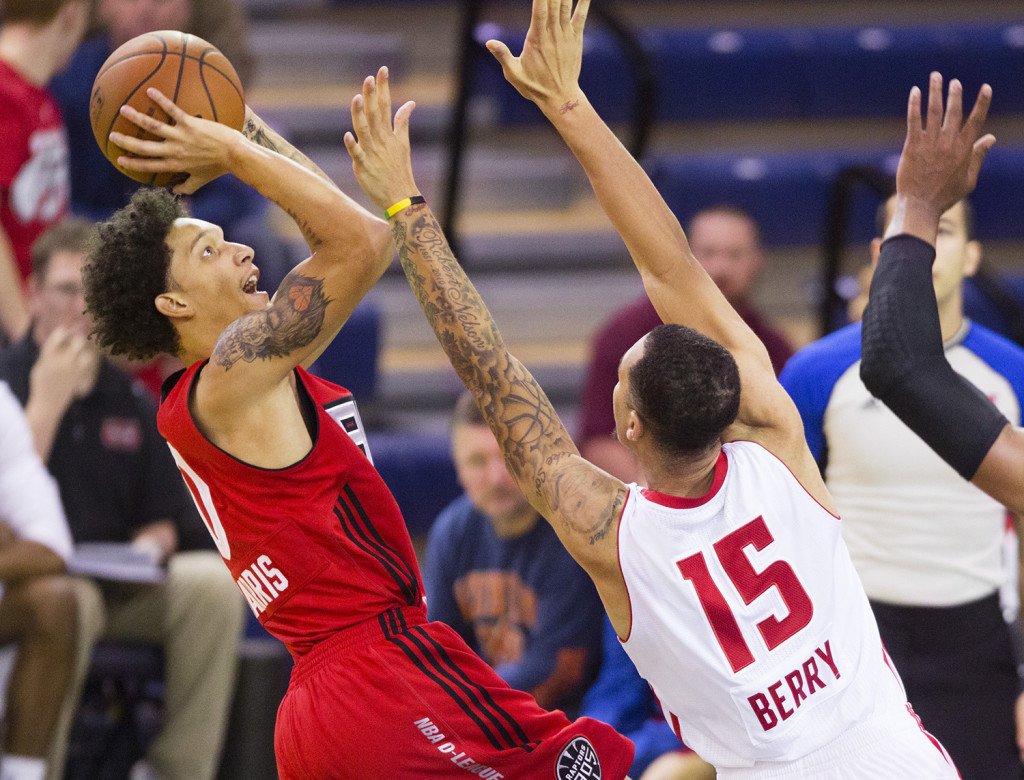 Gimle Basket
Stall: Gard Beinnes, Magnus Elgmork, Espen Fjærestad, Søren Vinther Fjærestad, Chavares Flanigan, Reidar Greve, Simon Emil Jensen, Eivind Lamo, Marcus Lampe, Ali Ouakkaha, Morten Osland, Steinar Rakneberg, Tor Anders Ringen, Milovan Savic, Kristoffer Gjerde Sætren.

Chavares Flanigan, USA

Most people call me Chip. I'm from Hanover Park, Illinois, which is outside of Chicago. Before this season I played in the BBL in England last year (September-November) and then the BLNO the second half of the season. I chose the BLNO because one of my closest friend, Espen Fjærestad, has a connection with Gimle Basket and put in some good words for me to the club.

My welcome to Norway has been more than what I can ask for from the club and players to the fans/parents. Best players I played with are Milovan and Jørgen Odfjell. My favorite NBA team is the Chicago Bulls and I do not have a favorite player currently.
Søren Vinther Fjærestad, Danmark

I grew up in Kolding, Denmark. When I was 16 I played for the senior team, while my dad at age 44 was still a starter. He was the reason I started playing. I played five seasons for the Aalborg Vikings as we won promotion to the top league in Denmark and had a decent team in the league for a few years. I am married to Katrine Fjærestad who captained Gimles championship team in 2008. We had a kid and decided to move to Bergen, as we wanted to be close to her family and have good options for playing basketball. Katrine's brothers (Espen and Anders) are both well known in the Norwegian basketball community as well. Espen should be one of the top players in the league this year.

The last five years I have mainly focused on 3v3 basketball highlighted by representing the national team at the EURO Qual twice. In regards to traditional basketball I played for Falcon Basketball with a group of players that included many legends, former pro players including Henrik Norre – arguably the most successful Danish basketball player of all time. The Fjærestad family has deep ties to Gimle. The team consists of a great group of guys with an ambition to play hard and play for each other and they gave me a great welcome. I have had many great coaches but Audun stands out as someone who understands the game from a player perspective as well and thus knows how to bring the best out of every individual to help the team succeed. At age 34 I will try to be a veteran presence on a young team and play spot minutes when needed.

My team is Lakers and player is LeBron James!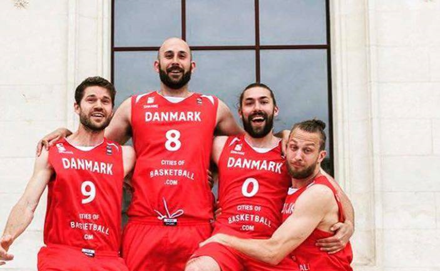 Milovan Savic, Montenegro

I start playing in Montenegro, then in Serbia, then two seasons in Slovakia, then two seasons in Bulgaria, in 2017 in Montenegro and from 2018 in Norway. I chose Norway and BLNO because I was sick and tired of fake promises from clubs, managers all around Europe, so I decided to come here. The country is beautiful, so for now it is a win win situation.

The welcome I got here in Bergen was perfect. I couldn't ask for better one! My favorite club is Crvena Zvezda and my two favorite players: Luis Scola and Kevin Garnett.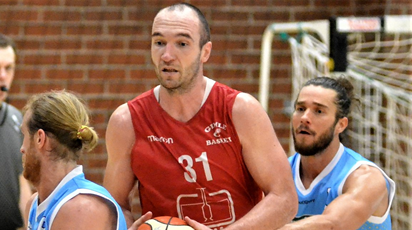 Frøya Basket
Stall: 0 Haakon Heradstveit, 1 Jarand Tveito, 3 Devin Gilligan, 6 Nikola Vasojevic, 7 Jonas Kessler, 8 Ulrik Stranger-Johannessen, 10 Fredrik Bang-Andreasen, 11 Jørgen Lamo, 12 Daniel Alsaker Sandven, 13 Christopher Dalland, 14 Samba-Johan Hellebust Jaw, 15 Hamewend Arif, 16 Birge Nagel-Alne, 19 Tord Raddum Berge, 21 Ljubomir Campara, 27 Thomas Solem.

Nikola Vasojevic, Serbia

I was born in Serbia in Kragujevac 02/08/1986. I started practicing basketball when I was 9 years old. At the age of 18, I signed my first professional contract with a team from Serbia and I played there for a couple of seasons. When I turned 21, I went abroad and I still play to this day. I mainly played in Europe (Belarus, Romania, Hungary, Poland, Greece, Slovakia), but also in the Middle East (Qatar), and in Africa (Tunisia and Morocco). The most professional were in Poland and Greece, because the leagues are very strong and there are many serious players and coaches. I played against Euroleague teams and the biggest impression on me was left by Vassilis Spanoulis, who was also the MVP of the Euroleague. I love Nikola Jokic!

As for Norway, I came on the recommendation of my friend and former teammate Ognjen Nisavic. I am satisfied with the treatment at the club and the overall situation in Norway. Beautiful country and I made a lot of friends. I hope we will have success in the new season and I am happy that the young players are progressing and will be a great team in the years to come.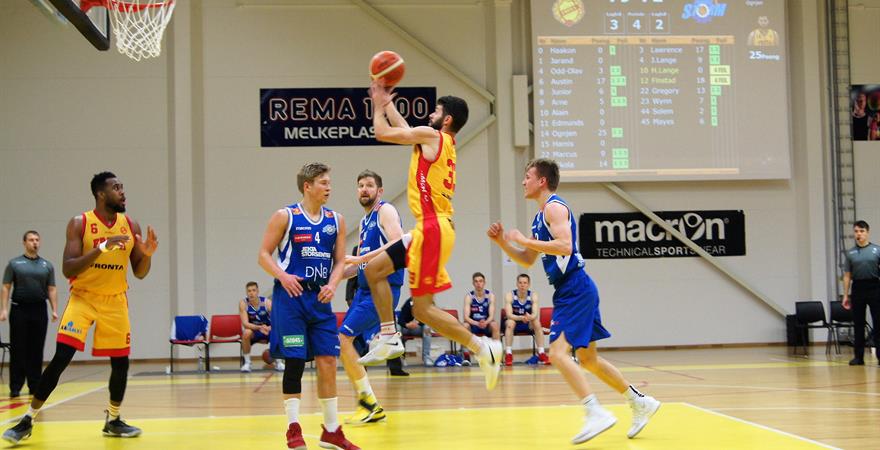 Ljubomir Campara, Serbia

I have heard many great things about Norway, Bergen and Frøya, also about coach, and i recieved a nice offer, i talked to Nikola Vasojevic about the league and the team, everything looked good, and then i decided to come here and play for Frøya this season! I am from Serbia, Novi Sad city, and that is plave where i grew up. Before Frøya, i played in many Serbian and Bosnian teams, and i played one season in Romania, and one in Czech Republic. Teammates accepted me really great, we have very good team chemistry and i think that will be huge impact for us this season! Bergen is fascinating city, its really beautiful, so everything is great for now!

When i was a kid, i played in the same team as Nikola Milutinov, who is now playing for CSKA Moscow, and Luka Mitrovic, who is playing for Hapoel Jerusalem. After that, as a senior, i played with Nikola Kalinic, who is now playing for Valencia. My favourite NBA team would definitely be Sacramento Kings team from early '00s, with Pedja Stojakovic and Vlade Divac on the team. Their games are very strong childhood remembering for many people in Serbia. These days, i am huge fan of Nikola Jokic, and his Denver Nuggets!
Devin Gilligan, USA

Born in Keene, New Hampshire. Have played at Southern New Hampshire University, drafted to NBA G League, Sweden Basketligan, National Basketball League of Canada, NBL1 Central Australia, Liga Sudamericana in Colombia and Indonesian Basketball League. I chose BLNO because of the opportunity to play for a respected and successful coach (Baard Stoller), and live in a great country. The welcome has been great, club and city are amazing.
I grew up playing with and against Duncan Robinson, Wenyen Gabriel and Noah Vonleh. I have played against many stars like DeMarcus Cousins, Emeka Okafor, Donovan Mitchell, Georges Niang, Wayne Seldon, Glen Davis, Pat Connaughton, Mo Wagner, Nerlens Noel, Nik Stauskas etc.
My favorite NBA team is the Celtics, I grew up close to Boston. Favorite NBA player all time is Allen Iverson.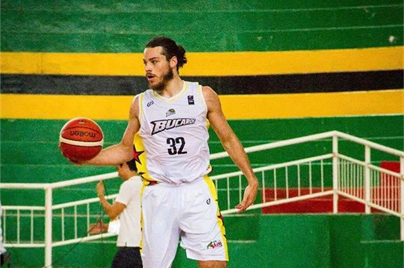 Tromsø Storm
Stall: 4 Johannes Lange, 8 Magnus Hald Vorren, 10 Henrik Lange, 11 Hani Issalhi, 12 Aron Nielsen Finstad, 13 Preben Strende, 21 Øystein Skogvold, 22 Anthony Elechi, 23 Marcus Klæbo Wynn, 26 Odin Olsen Kvalvåg, 32 Phil Henry, 33 Olle Welander, 34 Håvar Brattli, 44 Anders Solem, 47 Anders Kavli, 93 Simen Samuelsen.

Anthony Elechi, USA

I was originally born in Brooklyn New York but I am from a town called EImont. Before this season I've played in a few leagues in the U.K., Spain, And Japan. I came to the BLNO because of my previous relationship with Coach Sergio from our last team. Norway has been quite nice and quiet since I've been here. Very beautiful country.

The best players I've played with are pretty much hometown guys or people I grew up idolizing in my neighborhood parks that helped me mold my game when I was young. They made me tougher and installed that competitive nature in me. I have played against D'Angelo Russell (college), Quinn Cook (AAU), and with and against Danny Green, Justin Wright Forman, Hami Dialo, Tobias Harris (privat workouts and open gyms) and more !

I'm a New Yorker so I'm a huge Knicks fan while also occasionally supporting the Nets. My favorite player as a child and still to this day is Magic Johnson.
Olle Welander, Sverige

I was born and raised in Stockholm Sweden. The past three years before coming here to Norway I played for AIK in Sweden. I feel really good coming here and playing for Tromsø. The team and the community welcomed me very well.

The best players I have played with is Serkan Innan and Erkan Innan who both played in Turkey first league, I played with them when I played for AIK. At youth level I played against Melwin Pantzar who played for Real Madrid. My favorite NBA team is the New York Knicks And my favorite NBA player is Jimmy Butler.

Phil Henry, USA

I am originally from New Jersey. Previously I've played in several different countries including Slovakia, Macedonia, Uruguay and most recently in Chile and Portugal.

I've chosen to come to Norway and play in this league because I'm following a very good coach who's previously coached me at the beginning of my professional career. I Norway has been amazing! Many friendly people who are welcoming and helpful with helping me get acquainted.

I've played with and against many great players in my past seasons from around the world. Including Alexa Solevic (Slovakia), Esteban Batista (Uruguay), Jordon Crawford ( Macedonia), PJ Hairston (Chile) and many more great players. Favorite NBA team is the New York Knicks and my favorite player is Carmelo Anthony.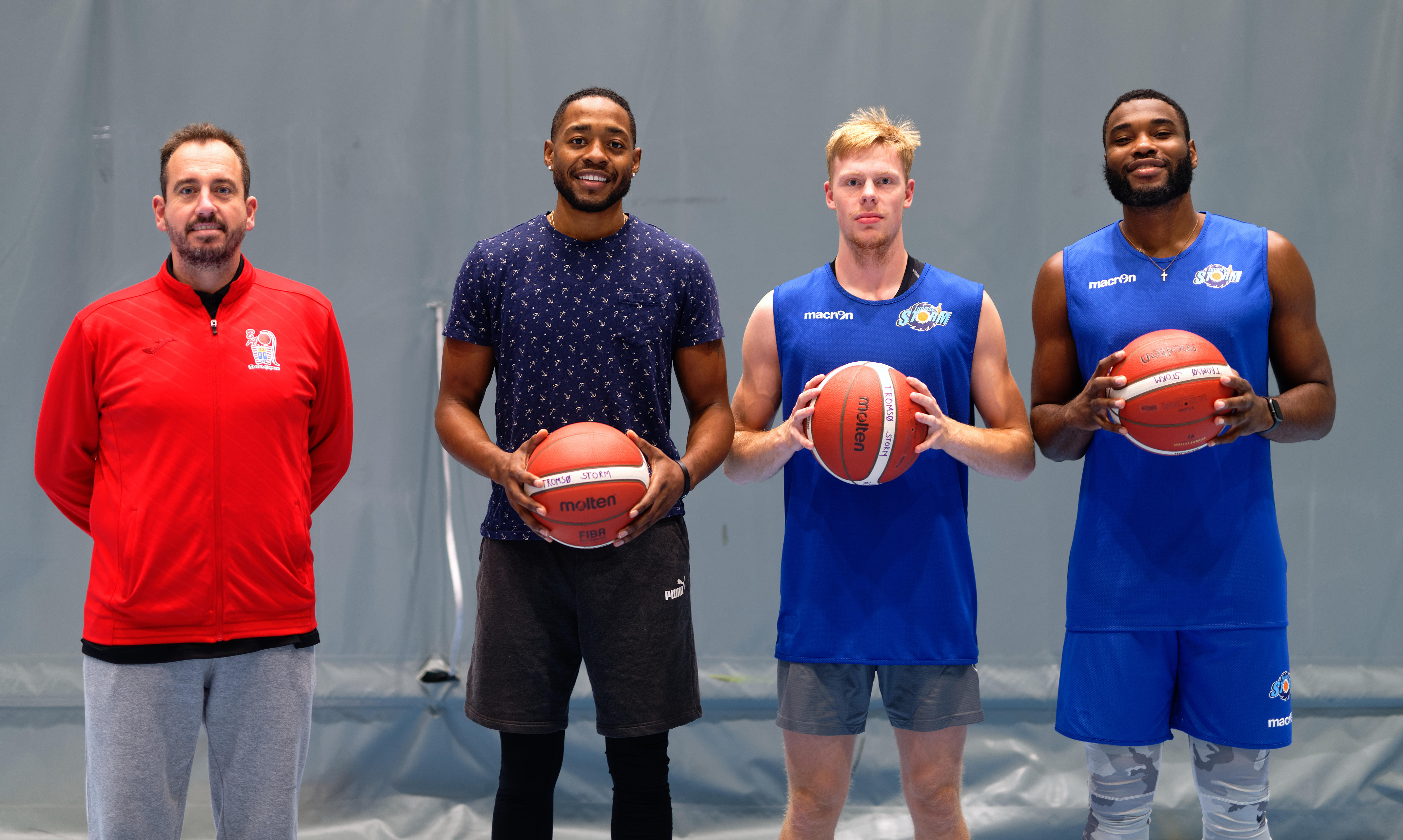 Ammerud Basket
Stall: Ilarion Bonhomme, Aksel Borg, Mustafa Dibba, Ouzhan Farzaneh, Andreas X. Isaksen, Plaisir Nzitani Mukoko, Jonatan Hjelseth Mæhlum, Orji Okoroafor, Joshua Sykes, Fredrik Trana, Thomas Vangen.

Mustafa Dibba, Sweden

I grow up in Stockholm Sweden. I started playing basketball in JKS when I was 9 years old. Im 25 years old now and I got 6 sibligns 4 for of them play basketball. Two of them are in the states one in college Coastal carolina and the other on in highschool. I have played in Spain, Sweden Belgium and Germany.

I choose Norway because of circumstances and because of my good friend Plaisir, who has been on me the last 2 years. The best player I played with is myself. No but I would say my little brother Ebou Dibba. My favourite basketball player is LeBron James. I don't really support any NBA team, I just want LeBron James to win! I'm very big up preparation and my siblings push me every day to play hard and practise more, to make sure non of them get better than me!
Joshua Sykes, USA
Ingen importspillere:
Nidaros Jets
Stall: 1 Nick Seach, 3 Mikkel Aarnes, 5 Christian Tøfte, 7 Mihajlo Krivokapic, 8 Jørgen Kjesbu, 9 Mateusz Nilsen, 10 Thomas Stavå, 11 JoKristian Weisethaunet, 12 Mats Selboe, 15 Petter Skjellaug, 17 Johan Edvard Karlsen, 20 Brage Vejlgaard Sørensen, 25 Torkel Westby, 34 Burak Kizilirmak, 42 Jakob Baiden.
Centrum Tigers
Stall: Simen Anker-Olsen, Bendik Aunan, Fredrik Bratvold, Tarjei Bryn, Akrem Dagnew, Johan Flaa, Ole Flock Hogstad, Giorgos Kotrotsios, Lavrans Linnestad, Rasmus Linnestad, Magnus Midtvedt, Simon Midtvedt, Herman Nordeide, Sigurd Sandlie, Øyvind Torsetnes.
Asker Aliens
Stall: 1 Joshua Hart, 2 Carl Kevin Brunæs, 3 Eric Gilchrese, 5 Håkon Blekeli Spiten, 6 Stian Emil Berg, 7 Haakon Hellebust, 8 Torgrim Sommerfeldt, 9 Tomasz Lachowicz, 10 Ludvig Bergh, 21 Vegard Seyffarth, 33 Filip Kaasa, 34 Anders Stien, 35 Djo Loo Yele, 93 Paulius Grebliunas.
BLNO kvinner:
Bærum Basket
Stall: 0 Shiba Haji Ahmadi, 2 Eirin Vreim Holm, 3 Camilla Gjerstad, 5 Cecilia Riise, 6 Malena Waage Thomsen, 7 Embla Bøckmann Øvstebø, 12 Edel Sofie Øverli, 13 Mia Stenersen, 18 Lena Olberg, 33 Julie McCarthy, 35 Alison Lewis.

Alison Lewis, USA

I graduated with a bachelors in environmental studies double majored in history (well technically one class away from that…). I first attended providence college, then transferred to the University of Delaware. I played in a semi pro league called WBDA after graduating (in the Philadelphia reign), and am super excited to play in Norway!! I've played with so many talented people, it's hard to name all of them.

Being in Norway has been awesome, my teammates are super nice and the coach is great! I love just going for walks around town, autumn is so beautiful here! As for favorite NBA team, I used to be a fan of the Celtics, but after their championship season, I've switched to the 76ers! I don't have a singular favorite player, but I really admire Wilt Chamberlain and Allen Iverson, Muggsy Bogues and Dr J. Julius Erving!
Bergen Elite
Stall: 1 Kaia Brendesæter, 5 Ingrid Skåtun Hannestad, 6 Rikke Sjumarken, 7 Emma Thowsen Harloff, 8 Kristin Skåtun Hannestad, 9 Mia Andersen, 10 Annabel Wendel, 13 Tuva Andersen, 15 Sofie Blydt Paulsen, 17 Karoline Søvik Killingrød, 18 Ulrikke Galtung Døsvig Hoff, 20 Hedwig Follestad Johansen.

Annabel Wendel, Nederland

I was born on the 29th of December 1994 in Leiden (a place near The Hague) in The Netherlands. My mom is the one that infected me with the 'basketball virus' as a former player of basketballclub Grasshoppers from Katwijk (where she grew up). I started playing basketball at this club when I was 9 yo after trying out many different sports (like tennis, soccer, hockey, ballet, turning and judo). Grasshoppers is nationally known as a club with very good basketball education, especially on the girls' side, with teams competing in the national top league at all ages. I started playing competition in boys leagues before making the transfer to the girls top league and won many national championships with my team. Since we have a good education at my former club, many girls are being selected to play for the national teams and therefore I have always been playing with and against girls that meanwhile play as professionals abroad or are still active in the Dutch national team and training for the next Olympic Games.

I started studying medicine in Amsterdam and with that decision I also stopped playing at the top league in The Netherlands. I joined the student club US Amsterdam who play in the second top league. I always had the ambition to study abroad but did not have specific wishes in that. In the summer of 2019 I competed in the EUSA 3×3 European Championships in Porto, Portugal and met the Norwegian boys' team. We became friends and trough them I got in contact with Geir Bangstad. It was a perfect way to combine my studies (in the university hospital of Bergen) with a new challenge in my sports.

I have had many different coaches throughout my career, but never met someone like Geir. I feel he has an outstanding, refreshing and unique way of coaching and training. This made my basketball fingers tingle, because I think I can learn a lot from him. Furthermore, Bergen Elite as a club fits my ideas with their vision of educating own youth, no payed import players and everyone having to make the same contribution to the club. I think Geir is very well in creating confidence and mental power to his players and making sure there is no competition between players, but shared mutual rivalry in making each other better. He emphasizes success, not failure and this mindset should be educated everywhere, since I know from experience that it's mostly the other way around and that leaves it's trail the rest of your sports career. The atmosphere that prevails within BE made me feel welcome immediately. Not only the girls on the team are helpful and nice, also the manager and his wife helped me a lot before I came here and I could not be more grateful.

If I had to name my favorite NBA club I would say LA Lakers and my favorite player (although maybe cliche) Kobe Bryant. He was, and still is, the perfect example for what I aspire as a player: creative, quick and dynamic basketball with a huge working spirit. I am very happy with the decision to come to Bergen for my studies and the opportunity to combine this with being a player in the BLNO. I already love the city, it's surroundings and the possibility to be a part of the community. I am looking forward to step on the court and make some great adventures and memories with my team!
Ullern 56ers
Stall: Nora Røbech Berthelsen, Felicia Dyngeland-Sundén, Cecilia Gnaly, Catarina Gomes, Tori Solberg Halvorsen, Lily Nieuwenburg Izadi, Elin Kjølseth, Olivia Priestley, Malin Schneidt, Mosou Secka, Selma Freng Sørensen, Cristina Ferrer Teixidor, Hannah Ledsten Ullersmo, Selma Nybø Vangstein.

Catarina Gomes, Portugal

Im 30 years old, born and raised in Lisbon in Portugal, but my family is mainly from Angola in West Africa. I have played basketball since I was 14 where I played my whole career at SIMECQ (a team based in Cruz Quebrada in Lisbon) from the junior team until the senior first division. I moved to Norway 2 months ago together with my Norwegian boyfriend after we had lived together in Portugal and Germany. After moving to Oslo I went to see my boyfriend practice with Ulleren where I saw the BLNO women's team practice. I asked the team if it was possible to try out with them as my love for basketball is still strong, and I saw it as a great opportunity to integrate in society and make new friends, despite not having played organized basketball for many years but I was openly welcomed by the team!

The best players I played together with at SIMECQ must be Ines Ferreira (now playing top league at Algés in Portugal and been on the national team) and Teresa Santos (also now at Algés), and I played against many great players such as Felicité Mendes who finished her career in Spain and Laura Ferreira who has played at USF college (South Florida Bulls) in the United States.

In the NBA its difficult for me to choose a favourite player, there are so many to choose from. Stephen Curry, Kobe Bryant, Lebron James, Klay Thomson, and of course our neighbours in Spain have many talents where Ricky Rubio is one of them!
Mosou Secka, Sweden/Gambia

I am passionate about basketball and I love to be the person who encourage, motivates and helps people. Everything should be about staying together and look out for each other. I come from a big family where every single of them have played basketball including both of my parents. I grew up in Sweden, Stockholm with my family in Hässelby. I am born and raised in Sweden but have my ethnicity in Gambia. I just graduated from Westcliff University, US in April 2020, and played my senior night in February where I back then decided to continue playing the sport I love. Due to Covid-19, I believe that there are numerous of reasons why athlete like me are being in situations where they wish to play oversees in that specific country.

However, I also believe that God will send you where you are suppose to be, or let me say it like this, " if you have an opportunity, why not try it out". Therefore, I chose BLNO because of I am that person who is willing to challenge myself and try new opportunities. Besides, the welcome and good hospitality that Fredrik Blomqvist has given me is also one of the reasons why I decided to try it out. I mean, Sweden and Norway is almost the same lol. But I do like the differences. My teammates, coaches, and the community around have showed nothing more than positive, which I like. Best player: Nazita Reyhanian (we played the same team in Blackeberg basket Dam ettan) Sweden. Best players: My old school ( Westcliff University (2019-20) Few of us had a good group, but the one that killed it throughout games were Lauren Davis. My favorite wNBA player is Sub Bird, while my favorite player always been Carmelo Anthony. But I also like Klay Thompson!
Cristina Teixidor, Spania

I grew up in a town close to Barcelona and I started playing basketball when I was 12 years old at my school. I moved to Badalona when I was 15, where I played in different teams. The club I played most seasons with is CJB (or BBC as it was called before). I studied Architecture in Barcelona and I moved to Oslo 6 months ago because I got a new job here. I haven't been playing in the last seasons because of my studies but I am looking forward to play again in Norway. It is one of my dreams playing abroad and experience basketball in another country, so this is why I chose BLNO. It is never easy moving abroad and starting a new life but I am really happy of joining Ullern, where I have been welcomed with open arms from the first day. I could say that one of my favourites players is Pau Gasol. I had the chance to go to the same school as he and his brothers, so I have always been following his career closely. One of the reasons why basketball is so special for me is the fact that I share this sport with my brother. We have always been training together and he is a big motivation for me to be back in the court.
Tromsø Storm
Stall: Oda Austheim, Kyasia Duling, Embla Pauline Fuhr, Ingeborg Gruber, Eline W. Gustavsen, Kjerstin Havnes, Vilde Havnes, Ingrid Karlsen, Nora Karlsen, Maki Kubota, Ragnhild Lundesgaard, Ingrid Sand, Hannah Ørjansdatter Wasmuth.

Kyasia Duling, USA

My full name is Kyasia Rae Duling, I'm 26 years old. I am an American from Columbus, Ohio. I grew up in Ohio my entire life. I played Division 1 NCAA basketball for Duquesne University and for Saint Francis University (Pennsylvania). I have also played professionally in France and Morocco.

I chose BLNO because it is an opportunity to help a league grow and help a lot of young players get better. All of the people here have been very nice and my teammates are awesome people. I have played with so many great players throughout my years who are now playing all over the world and WNBA.

My favorite NBA team is the San Antonio Spurs, my favorite WNBA team is the Indiana Fever. My favorite players are LeBron James and Kawhi Leonard.
Maki Kubota, Japan

My name is Maki Kubota and I am originally from Japan but I lived in the USA and Canada for 8 years. I played with the City of Edinburgh basketball for 4 years while I was doing my PHD at University of Edinburgh. I moved to Tromsø in Nov 2019 to start my postdoc at UiT in linguistics. I have been very happy to play with the BLNO team and I enjoy being part of this league. The best player I have played with is Hannah Peacock, she was my flatmate/good friend in Edinburgh and played for the Caledonia Pride professionally. My favorite NBA player is the only NBA player from Japan– Rui Hachimura.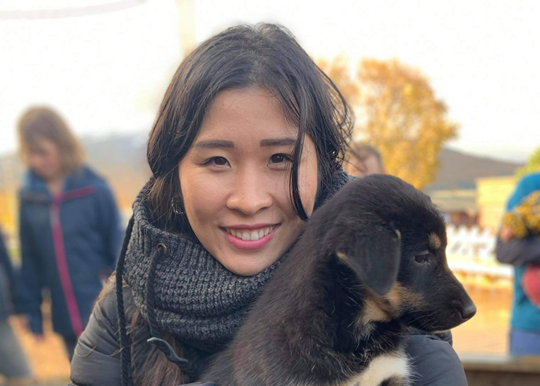 Ingen importer:
Ulriken Eagles
Stall: Maren Hoff Austgulen, Stine Hoff Austgulen, Sofia Burkow, Maya Carroll, Ella Eikenes, Maria Hallingstad, Synne Jacobsen, Celine Klett, Fatima Mohammad, Hanne Løkkebø Nybø, Karyn Sofie Sanford, Aurora Sørbye, Sunniva Sørbye, Vilde Tveito.
Asker Aliens
Stall: Andrine Bergseth, Bodil Brokhaug, Siri Granheim, Alva Julsrud, Ingvild Jørstad, Kristine Nyegaarden, Pernille Mellem, Mia Præsttun, Elena Salvesen, Ingrid Selvik, Julie Skorpen, Karianne Øysted Sørbye, Marika Underwood, Lule Haugsbø Øyberg, Mira Haugsbø Øyberg.