This article was a success last year, so we are doing it again! This time we will include the importplayers for both BLNO Kvinner and BLNO Menn in the same article, how awesome is that?! Hehe, just kidding.

If you want to read about the BLNO importplayers that played in the league last year as well, like Cam Gregory, Ognjen Nisavic, Nikola Vasojevic, Petar Kutlesic, Milovan Savic, Stephen Mayes, Juan Ferrales, Max Richardson, click the link here!
As we've written earlier – we would hughly appriciate some contribution to our site to keep the virus away and to continue to write articles on the website. You can send money on Vipps to 90280763 or bank account 1204.48.1474. We greatly appriciate all the contribution so far!
We have asked the same questions as we did in last years article:

Can you tell us a little bit about your carreer – where have you played before, why Norway and how has the welcome in your city been? We also asked about their favourite NBA-club, NBA-player and the best players they have played against. Enjoy!
BLNO Kvinner:

Bærum Basket
Brooke Fields, USA

I grew up in Baltimore, Maryland in the United States. Before this season with Bærum, I have played collegiate basketball at my hometown university Coppin State. I chose BLNO because my agent spoke very highly of Norway and the team from other athletes experiences, therefore, I felt that this was the best decision for me.

The welcome has made it easy for me to adjust to a new culture. Since this is my first time out of the country I was worried no one would speak english. But everyone does! And everyone is so nice, even strangers are nice and are willing to help if I am not sure about something in Norwegian. And for my teammates, coach Ola and Atle, they have made the transition super easy as well. They are always around and make sure I'm okay and never need anything.

Best player…Asia Logan in a memorial game for Tracey Carrington this past Summer.

My favorite NBA team is the Houston Rockets, because my favorite player is Russell Westbrook!
Astaja Tyghter, USA

I'm originally from up north from a state called Connecticut, but majority of my life i grew up in Orlando, FL, so that's what I call home. This is my first season in the pro league overseas and coming here has been nothing but warm welcomes from everyone.

I enjoy it so far – it's a amazing experience and opportunity to be here. Best player I played with was back in college my freshman and senior year.

My favorite NBA team is the Boston Celtics since way back in 2008. My favorite player of all time is Kyrie Irving most definitely.
Tromsø Storm
Ky Duling, USA

My full name is Kyasia Rae Duling, I'm 25 years old. I am an American from Columbus, Ohio. I grew up in Ohio my entire life. I played Division 1 NCAA basketball for Duquesne University and for Saint Francis University (Pennsylvania). I have also played professionally in France and Morocco.

I chose BLNO because it is an opportunity to help a league grow and help a lot of young players get better. My welcome in Norway has been amazing. All of the people here have been very nice and my teammates are awesome people. I have played with so many great players throughout my years who are now playing all over the world and WNBA.

My favorite NBA team is the San Antonio Spurs, my favorite WNBA team is the Indiana Fever. My favorite players are LeBron James and Kawhi Leonard.
Faatimah Aman Ra-A, USA

Hey my name is Faatimah A. I'm originally from Toronto, ON Canada but i grew up in Oakland, California. Basketball has always been my passion, so to be able to play at the professional is a blessing. Before coming to play in the BLNO, I was playing in Australia for the Dubbo Rams in the Waratah State League where i was awarded MVP of the league, and made 1st Team All-Star.

My experience in Norway so far has been good, aside from it being so cold. Finally learning the meaning of layering up haha. I've had the opportunity to play with/against some pretty talented players back home in California, as well as while I'm been overseas. Jasmine Davis (California) played in Poland last season/WNBA Seattle Storm, Jazmine Perkins (California) currently in Switzerland, Denesha Stallworth (California) currently in Poland, Mikayla Cowling (California) currently in Greece, Kristina King (France/Germany) currently in Germany and Megan Mullings (Australia) currently in Germany

My favorite NBA team is the Golden State Warriors. Growing up I had the opportunity to attend a couple of their youth camps, and now whenever I am back home I work for them as a Youth Coach in the Camps Department. My favourite NBA player is Stephen Curry. Love his style of play, court vision, and scoring ability.
Micol Torresani, Italia

I grew up in Bologna and last year I played for a Bologna's team (BSL), in the italian third division I chose BLNO because meanwhile I'm doing my erasmus in Norway I wanted to continue to play and I had the opportunity to join the team of Tromsø.

The welcome in Norway has been amazing, I had no difficulties to been accept by my teammates and I really enjoyed all the moments spent with them The best player I have played with is Olbis Andre Futo. We used to play together in the Libertas Bologna team when we were u14, u15 and u17

I really don't have a favourite NBA team, it changes every year But my favourite player is absolutely Luka Dončić.
Ullern 56ers
Astrid Sturlason, Danmark
I grew up in Åbyhøj, Aarhus in Denmark. This is also where I as a 6 year old learned how to play basketball. I played in Åbyhøj Basketball all my youth years and as a senior in the Danish league until I moved to Copenhagen two years ago. In Copenhagen I played in KSI (Københavns Universitets Studenteridræt) in the 1st Division.

When I moved to Oslo this summer I chose BLNO because I wanted to play basketball at the best level and I found Ullern as an appropriate team for my needs and expectations for Norwegian basketball. Because of this team I could not wish for a better welcome in Norway. They have been accommodating since the beginning and very patient with my Danish language. In addition, it has helped me to understand and be able to speak Norwegian as well as gain an understanding of Norwegian culture.

Throughout my time in Åbyhøj Basketball I played a season in 12/13 with one of my closest friends Maria Jespersen. We have know each other since we were born and even though I am one year older than her she is a role model and I see her as the greatest talent ever in Danish basketball.

My favourite team in NBA is at the moment Lakers because of my favourite player LeBron James. He has been an idol since I once broke my nose during practice and I had to wear a mask when I played. When I found out that Lebron James also had a mask it got so much easier for me to accept the circumstances.
Asker, Høybråten, Bergen Elite og Ulriken har ingen importspillere på lagene sine.
BLNO Menn
Bærum Basket
Pascal Evans, Danmark

Pascal is answering by the day!

Toomas Raadik, Estland

My name is Toomas Raadik, I come from Estonia and have been playing basketball most of my life there. This year I started in TalTech, when I got an offer from Jämtland basket (Sweden). After staying there for 2 months I got contacted from Norway, after talking to the coach about their vision and gamestyle I decided to come and join Baerum Basket. So far Norway has welcomed me really good, everybody has been super friendly and helpful.

Its hard to say who is the best player I have played with, since Ive been together many really good players who have played Eurocup/Euroleague level.

My favourite NBA teams have been Denver Nuggets and Dallas Mavericks since they are both young teams and its fun to see what they can do. I cant say there is only 1 favourite player, I rather keep eye on some guys such LeBron, Kevin Durant, Nikola Jokic, Luka Doncic and so on.
Brian Ofori har blitt sendt hjem. Noe av det som står i Budstikka sin sak:

– Han er en fantastisk hyggelig fyr, men ikke så effektiv basketspiller for oss. På en diplomatisk måte kan vi si at dette kunne vært bedre, sier trener Mathias Eckhoff.
Asker Aliens
Eric Gilchrese, USA

I am a husband, father, & athlete. I grew up, born & raised in Springfield, Illinois. In the previous season I played in the top Swedish league (UMEÅ baskrt) & I am only playing in the Norwegian league because I became tired of being away from my family so much . I just Wanted to stay near them, so I turned all my other offers in various countries down.

I think returning back to Norway has been good. Seeing some familiar faces around the league from players, refs, coaches from when I played before is always refreshing & therapeutic. I have played with many great players over the years, I can not honestly answer this. I will say every country or collegiate level , I have played with extremely great talents.

My favourite team in the NBA… wherever LeBron goes haha. Was Cleveland last year, Lakers this year. Side note (Chris Paul/Kyrie Irving) outside of LBJ.
Frøya
Armani Flash, USA

My name is Armani Flannigan but all my friends and teammates call me Flash. Born and raised in Rockford, Illinois. I played collegebasket at University of North Texas. I've played in Morocco, Peru and Republic of Georgia prior to Norway. I wanted a new experience and new challenge so that's the reason I chose BLNO. My welcome has been good so far. My teammates have been great in helping with the transition.

I can't really say who was the best player I've played with because every teammate has a role and a lot of players have done that great in my career.

My favorite NBA team is the San Antonio Spurs and my favorite player is Fred VanVleet.
Nikola Vasojevic og Ognjen Nisavic var med sist sesong.
Fyllingen
Kenneth Carpenter, USA

I grew up in Detroit, Michigan. Before coming to Norway I played my first year professionally in the United Kingdom British basketball league for the Glasgow Rocks.

Before playing professionally I played four years of Div 1 basketball at Cleveland State University. The welcome In Norway has been good. I'm a really laid back guy so I don't do much outside of basketball.

Best player I've ever played with Rob Edwards at Cleveland State University. Favorite NBA team is the Los Angeles Lakers and my favorite player Paul George.
Nestor Lasuncion, Spania

So I grew up in Barcelona, Spain. Started to play basketball on the park, where I still go every summer to still play 3v3 (a big shoutout to my 3v3 community Streetball Barcelona Sants), and very quickly got involved with a club back home, where I properly learned how to play. Then because of family reasons I had to move to Toledo, a city close to Madrid, and over there I developed even more. At the age of 14 I broke my right ankle, had surgery and almost couldn't play basketball anymore, but against all odds, I got back at it and got the chance to be coached by two of the greatest basketball coaches in Spain. After a while, I had to take a gap year, taking care of stuff back home, and I got a scholarship to study in univeristy and play ball in Glasgow, United Kingdom.

Over there I got involved with the Glasgow Rocks, that play in the BBL. My last year met Bouna Ndaye, got great friendship with him and he pretty much convinced me and Fyllingen Basket to reach an agreement. That's why I'm here. The welcome here has been great because everybody has been trying to make me feel loved. As well, I knew my teammate Kenny Carpenter from before, so was an even easier way to fit in.

The best players I've ever played with…one of them has to be Bouna, another one is Kenny, also Nate Britt (won the NCAA tournament with UNC Tar Heels) when I played with him two seasons ago in Glasgow. Another player is Kieron Achara, an all time greatest of British Basketball. Daniel Perez, who still plays ACB in Manresa, he has the all time record of assists in an ACB game (16). I know him from playing 3v3 in the park. And there's a lot many more players I wish I could name, but the list would go so far. Kofi Josephs, Earl Brown Jr., Hayden Lescault, Nelson Martinez, Larry Ewulu, Bantu Borroughs, Gareth Murray, Luis Figueroa, and many many more, as well as coaches.

My favorite NBA team…I can't say I like any in particular, I rather watch Euroleague. And NBA players…Luka Doncic, Giannis, Mike Conley.
Evan Harris og Vilius Sumski var i klubben forrige sesong.
Ammerud
Ilarion Bonhomme, USA

I lived in Washington, D.C. most I my family resides there. Come from a big family of 4 sisters and 3 brothers. Parents born n raised in Haiti and moved to the United States in their 30's. Went to university in Canada. I started at Brandon university but finished my career at University of Manitoba. Manitoba I was very fortunate to play for a coach with tons of international experience and with very high level teammates who also are playing professionally.

Before Norway I played in Australia and Spain. Two very different experiences but vital to my growth as a person and player. I sought out a contract in the BLNO because my old university teammate Keith Omoerah spent a season here with Bærum and he told me many good things about it. More than basketball the people around the club. Specifically people like the Haugen family. Another reason was coming off a season in Spain where I was not get to showcase my full ability I thought I might have the best opportunity to do that with Ammerud! My welcome has been amazing. I've been very fortunate in that sense. The Ammerud community has really embraced me. Especially the support I receive from all the local youth. It's surreal to have them behind me, pushing me, motivating etc.

My favorite NBA used to be the 76ers when they had Allen Iverson. Since he left I could never cheer for another team the same!! My favorite current player is LeBron James! So I guess I'm kind of a Lakers fan because I want to see him succeed!
CJ Omego, Belgium

My name is Chisom Junior Omego but most people call me CJ. I'm 25 years old, born and raised in Brussels Belgium, started playing basketball when I was 16. I played in Belgium until my last year of high school, I then went to England and played U21 basketball at Northfleet Technology college. I followed that up by playing for the Bucks (university league) at Northumbria University in Newcastle for 3 years. And now I'm here.
I have been here for a year now, but started off playing div1, and eventually got the opportunity to step up to the BLNO. I'm still learning but I'm getting more and more comfortable playing at this level.

I've played with quite a few really talented players. The first few that come to mind are Austin Mofunanya who I played with later season here at Ammerud. Ilarion Bonhomme who I play with right now and Lewis Champion who attended Northumbria University with me.
Norway is pretty nice, it's laid back and the people are friendly. Let's just hope I make it through the winter!

Not the best time to be a Golden State Warriors fan, but I am. Ps. I have footage to prove that I am not a bandwagoner!
Fave players are: Stephen Curry, Zach LaVine and Devin Booker.
Armani Cotton, USA

Names Armani Cotton, I grew up in New York City, born in Brooklyn and raised on the lower east side of Manhattan. I played collegebasket at Yale University (div1), where I played a lot of good players. My first pro season was in Top League Belgium for Stella Artois Leuven Bears, after a brief stint practicing with the New York Knicks Development League Team. After that played in Germany (Pro A) for Uni Baskets Paderborn.

I took last season off and returned this year to pro basketball here in Oslo where my girlfriend is finishing her last year at Oslo Academy of the Arts. I've been to Oslo before but I'm seeing it through a different lens now that it's not vacation. I love basketball and I feel like I have family and friends here already from years past. Playing makes me happy so the fact I'm able to do it in Norway where I'm usually just chilling makes it even better.

Best player in college was probably Bradley Beal in my freshman year. Best player in high school was Kyrie Irving. I played a lot of good pros, but playing Carmelo Anthony at like 21 felt physically different. Man's an ox lol!

Favorite player growing up was Kobe. That's my dog!
Tromsø Storm
Kevin Altidor, Bahamas

I'm from the Bahamas, I was born and grew up on the second largest island in the Bahamas which is called Abaco. I went to College at a Junior college called Roane State Community College in Tennessee, then I later transferred to a NCAA Division 2 college called Young Harris College in Georgia. I have played in Spain and Portugal professionally.

I went to a workout for former coach of the Tromsø Storm, Chris Warren in Atlanta, Georgia, USA; he chose me out of 17 guys so I was grateful for the opportunity to be able to play in the BLNO. The only challenge is that the referees are horrible, people pay their hard earn money to watch a basketball game and they'd rather blow the blow whistle than to let the guys play, the referees really take the joy away from the game. Sometimes I feel like we as players should take off our jerseys and let the referees play instead, they could probably have a whistle blowing contest to see who blows the loudest. The welcome has been great everyone that I've come in contact with have been super nice to me here in Norway.

The best player that I've played against is Buddy Hield in high school back in the Bahamas in 2008, who is now currently playing for the Sacramento Kings in the NBA. I've played against RJ Hunter in college who is also now playing in the NBA on a two way contract With the Boston Celtics and the Maine Red Claws of the G League. I've played with and against many other great players who are currently playing in Europe.

My favorite NBA team is the Miami Heat, my favorite NBA player of all time retired last year unfortunately, Dwyane Wade. As of right now Luka Doncic is my second favorite player in the NBA.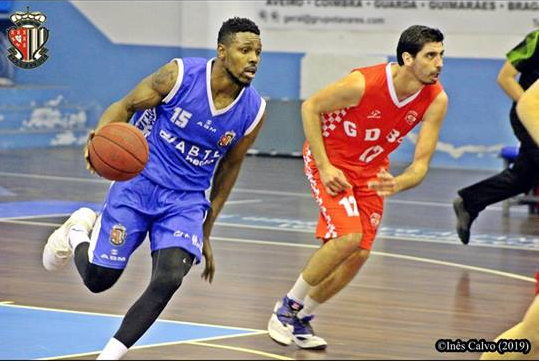 Stephen Mayes og Cam Gregory var der sist sesong.
Gimle
Samuel Berkelund, Sverige
I'm born in Södertälje, Sweden. I played in Romania group B last season. I choose Gimle because I believe they can help me get healthy and improve my game. The best player I have played against is Ante Zizic at Basketball Without Border Europe 2014. LeBron and KD was my favourite players growing up.
Adam Johansson, Sverige
I grew up in Östersund, Sweden, and I've lived there my whole life. It's a small city with 50.000 people, but I like it. That's also where I played last year and have played my entire life.

I chose BLNO because it felt like I could develop and get better most here. I needed a place where I have great playing time and a coach that knows what he's doing. I chose Gimle because, from what I've heard, we practice probably more then anyone else with morning and afternoon practice, and like I said also a coach thats knows what hes doing and want to help people to get better.

The best player I have played with has to be RT Guinn. He played in Panahtinaikos a few years ago, and last year he came to Östersund and played with Jämtland.
Favourite team and player: Boston Celtics and Rajon Rondo. Rondo is my favourite because his IQ is on another level!
Milovan Savic var der sist sesong. Bo Ziegeler sin kontrakt har blitt terminert.
Nidaros Jets og Centrum har ingen importspillere. Kongsberg har ingen nye fra utlandet utenom Petar, Joshua, Juan og Max, som du kan lese om i saken som er linket til høyere opp i saken.